APAAE - Nonprofit Hosting Center
Identification Number and Registration: PT04003HSFL2
The Welfare Animal Park

was declared as of Public Interests according to the terms publish by Dec-Lei n.º 391/2007, of December 3rd.

St. Lazarus Animal Park is an unique project in Portugal and it focuses on treatment of homeless or abused pets.
Support this project, send donations to account
NIB 0007 0000 00023823104 23
When we don't consider the creature in front of us a human being, few will be the restrains our conscience dictates to our behavior toward her.
Paul Auster (1985)
Pets can be adopted or patronized.
This shelter has two employees, is managed by APAAE, that supervise treatments and medical-cares to animals and the park maintenance.
They live in freedom in green zones and have wood and zinc shelters. At winter these shelters have heating and at summer the natural conditions of the park allow a comfortable space with water and tree shadows.
This Sanctuary has got several services such as Vet Office, Bath and Shears Area, Quarantine Area, kitchen, warehouse for food and materials, a little shelter for cats, an area for visitors reception, a canine hotel and a covered parking.
This shelter is usually visited by schools and target on several solidarity campaigns and studies.
Here there are made more than a few studies, such as The First Study about Homeless Pets in Castelo Branco (2006), and the First Research about Pets in Castelo Branco residences (2006). On the subject of this study it was concluded that 45% have, at least, one pet.
There are also Seminars, trainings, and a procedure with IRS (Social Services) for community service established by Judicial Terms.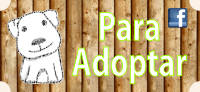 Regulation on the protection of natural persons with regard to the processing of personal data and on the free movement of such data»»
10 May 18
Inquérito
Um inquérito da iniciativa da APAAE foi levado a cabo junto de todas as turmas do 12º ano das escolas de Castelo Branco, pelos respetivos Diretores de Turma, sobre o que estes jovens, pensam acerca da realização de touradas.
Revelou que 80% dos inquiridos são contrários à realização das mesmas.
Um número tão expressivo deverá fazer-nos refletir.
10 May 16
O Consultório Veterinário da APAAE assinala três anos ao serviço do bem estar de todos os animais, de todos os donos.
Consultas, RX, ecografias, vacinas, castrações, banhos e tosquias.
10 May 16
Esterilizar e Castrar é Amar»»
09 May 16
18 Anos sem Abates
A APAAE comemora em 2016, dezoito anos sem abates no concelho de Castelo Branco.
Esperemos que rápidamente este novo paradigma deixe de ser exceção e passe a regra em todo o país!
06 May 16